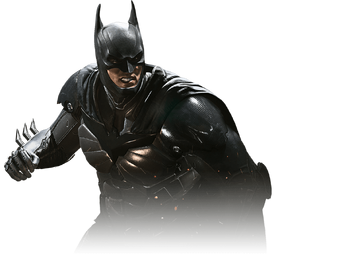 This page is currently under construction. The information contained within should not be considered fully accurate and/or complete.
Batman refers to several characters in the Injustice 2 Mobile game. All of these characters are of the Tech Class.
For Batman's full console character biography, click here.
Characters
Edit
Batman is regarded as the "World's Greatest Detective" in the DC universe.
Included Cards
Edit